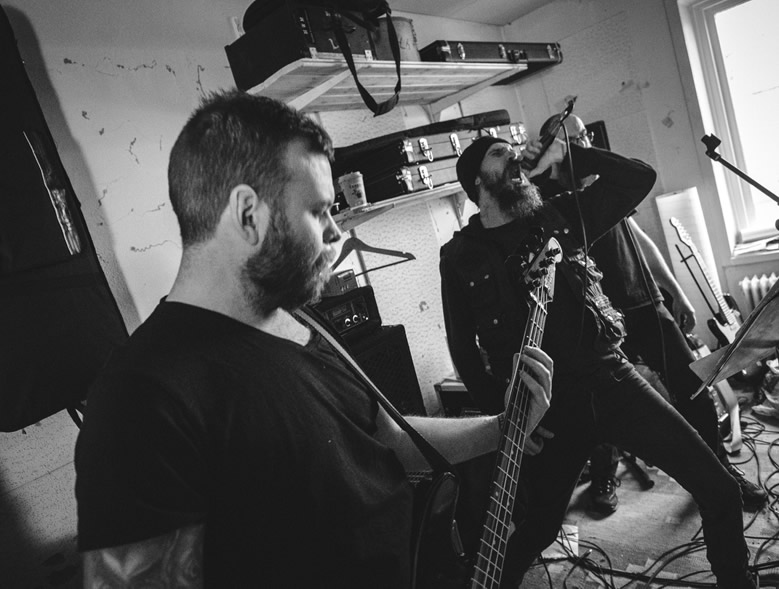 The last Warcollapse recordings made it doubtless: the dudes couldn't keep their melodic aspirations inside of themselves anymore. So, Slutet came to life exactly to work full time with those influences, and they haven't stopped producing ever since: three full length albums in four years, summed with an 8-song EP and a few splits here and there. The last one, "Bortom Vansinnets Grepp", is their best so far – twelve tight, near-to-perfection produced tracks, that brings us not only strong Tragedy-gloomy HC influences, but also healthy remains of the most vicious and hostile Scandinavian d-beat. Guitar player Ea (one of the Warcollapse's members in here) tells Monophono a bit more about this unstoppable crust machine.
Monophono: Could we say that Slutet is the main project for everyone involved with the band right now?
Ea: Yeah! Slutet is as much of a band as all the others that we are involved with. Almost everyone in the band plays in other groups as well, but we wouldn´t call any of them just a simple"project".
Monophono: As far as I see some ideas of the Warcollapse's "Crust as Fuck Existence" era in Slutet's music, the two bands are essentially different. Was the intention from the beginning to bring something entirely new? Or is there more of Warcollapse's in Slutet that we might think at first sight?
Ea: We´re just doing the Swedish d-beat our way, with influences from metal, hardcore and the punk scene. I'm the responsible to write all the songs for Slutet, and then we arrange it all together in the rehearsal to finish them. The thing between Warcollapse and Slutet is more that three of the members play in both bands – but with different influences in each other.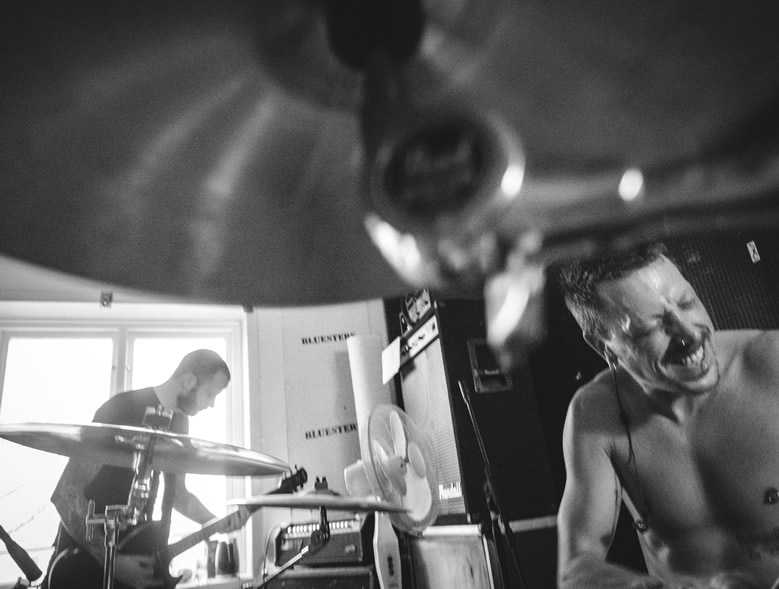 Monophono: The entire band's aesthetics are blurry, photographies of you are rare and the minimalism is all over your CD booklets. In that case, less is more?
Ea: A little bit like that (laughs). The intention hasn´t been to be anonymous in the first place, but, thanks to some choices of ours, it has gone that way without us even thinking about it…
Monophono: Is (singer) Amyl Nitrate a permanent Slutet member? Or did she only do her parts in this record as a guest?
Ea: She is now a part of the band as a full member! It started as a question about joining us in the studio just to record her stuff, but it became instead an invitation to being a part of the group.
Monophono: The Slutet sound is tighter than ever in Bortom Vansinnets Grepp… Was that one of the goals to be achieved with this record?
Ea: Well, we´re always working on getting things better and better with our music, and with this record it all "fell into place", so to speak! A great production, we are all really proud of.
Monophono: So, can we say Kenko's production and Communichaos Recordings are definitely an important part of Slutet's sound?
Ea: Yeah. We have a lot to thank him towards the productionof this album, knowing how we were thinking and helping us accomplish the sound we were looking for.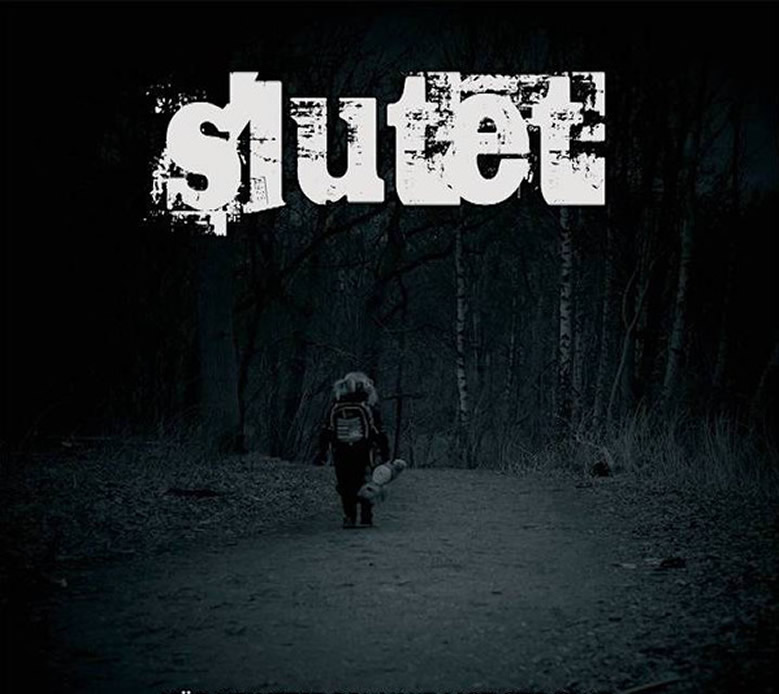 Monophono: Is singing only in Swedish a statement for the band? Or is it something that just happened without being previously planned?
Ea: We decided to write songs in Swedish since the day we started. Jalle and Peter usually write in English with their other bands, but it felt really well for them and we kept like that ever since.
Monophono: We have a song called "Pandemi" on the record… How does it feel for that being so up-to-date? Was Covid-19 already a threat when you guys wrote it?
Ea: We wrote this song long before anyone knew about Covid-19, in the early 2018s, I think. But it seems like it was right on target in these days of reality becoming so cruel and absurd.
Monophono: And what about the Candlemass homage, "Epicus Doomicus Crustus"? Are they an influence in some way for you guys?
Ea: (laughs) Jalle is the one who should answer this question… But yeah, I think so! We have some influences from metal, like Candlemass, Black Sabbath and a few more.
Monophono: The band has released a reasonable quantity of material so far (3 full-lengths, one EP and one split in four years). Does experience make it all easier?
Ea: There has been some releases until now, and maybe there will be some more. I've been writing songs for Slutet for a long time, so it is like we have a real "full-time job" rehearsing and recording all of this material.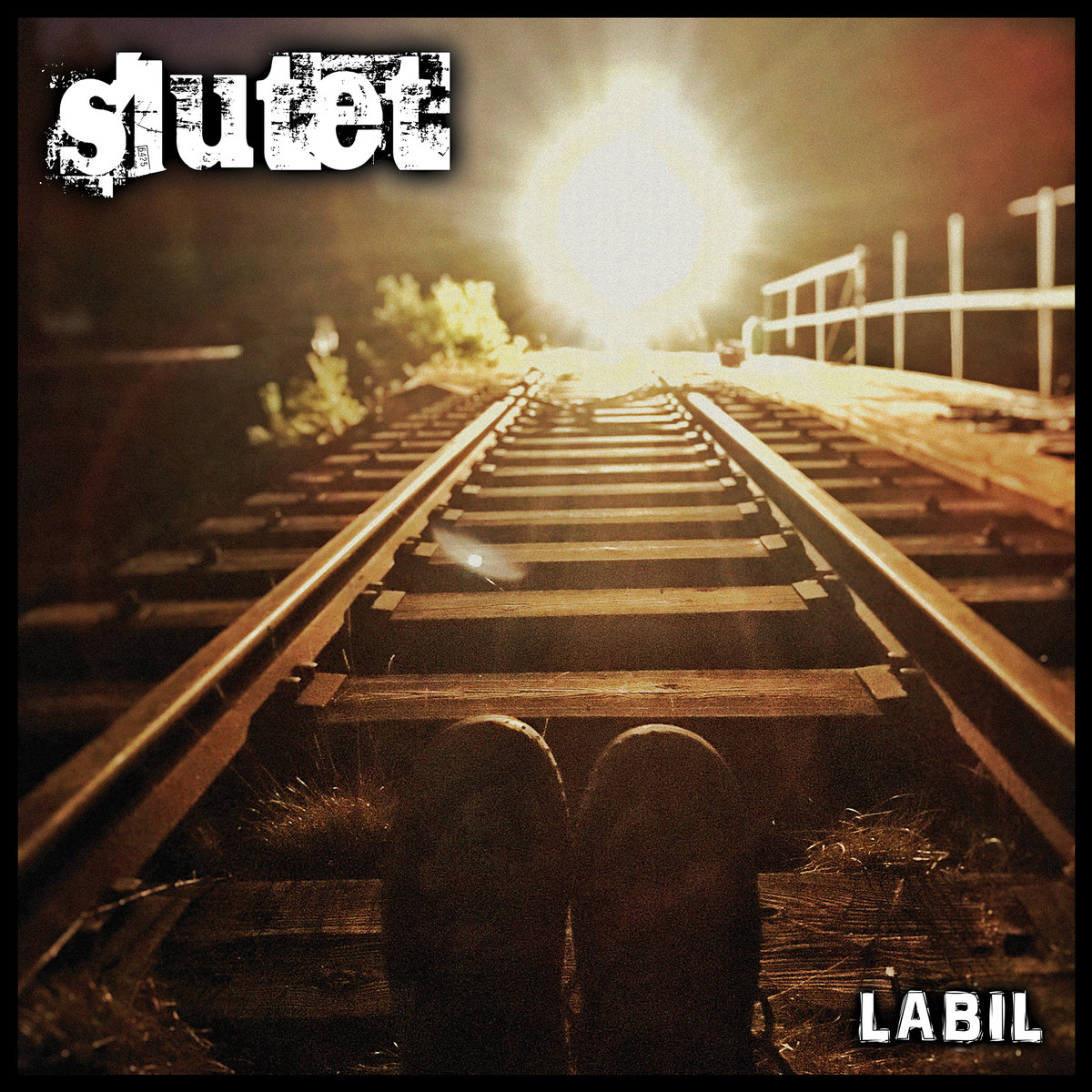 Monophono: Almost all of the labels who are working with you guys are from outside Sweden (with the obvious exception of your own label, ByeBye Productions). Why is that?
Ea: It´s just the way it has been, you know? Regardless of where they are from, it´s really great to work with labels like the ones working with us right now.
Monophono: Does Slutet see itself alongside Swedish bands like Martyrdöd or Myteri, who dive deeply into the "melodic" side of crust?
Ea: We´re all a bit "melodic" in some way, but also different from both. Our main intention is to sound like us, above all.
Monophono: Three out of four Slutet albums have been released in Brazil… Do you guys receive any response from your Brazilian listeners?
Ea: Yes, we have received a lot of positive responses from Brazil – thanks to Bruno, from Criminal Attack Records, for the releases! Hopefully we can come and visit the country for a tour in the future. Thanks for your interest!
English proofreader: Gabriela Parisi Ramos (gparisi88@gmail.com)
Listen to the first Slutet's full album:
Listen to the second Slutet's full album:

Listen to the Slutet's full 12″ EP: